Our firm produces springs and elastic parts in steel wire and strip for every kind of industry. The range of products is very wide, and we are able to yield small and large quantity.
The flexibility in our production system, is one of our best qualities and it is permitted by the use of advanced technologies and machinery continuosly up to date.
Experience, honesty and abilty to compete are our main resources. Our staff guarantees quality, flexibilty and punctuality for the manufactoring of the spring.
COMPANY
The factory was born at the end of 70 's. The society, has greatly improved, widening the borders and it is developed in two modern buildings for a total area of 3000 m2.
The company, which is based in Palazzolo s/O (BS) became a Limited Company in 2005.
Our production program is very personal for every customer, to satisfy his request. As a matter of fact, for every spring we do, we assures the right production method.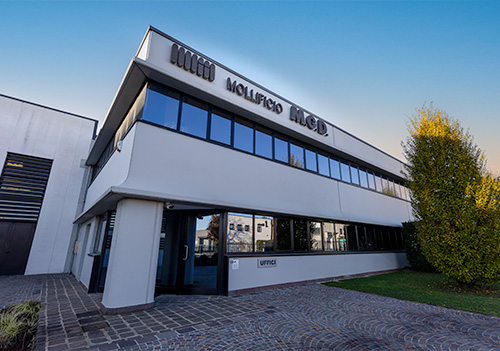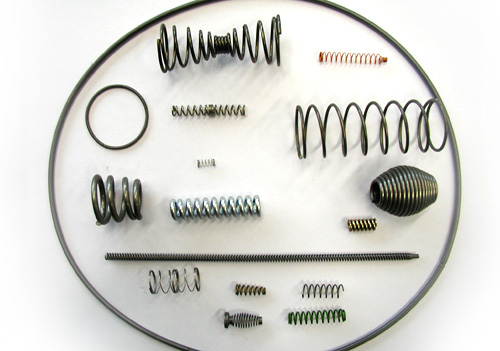 PRODUCTION
The range of products is very wide to satisfy every requirement.
Springs are produced with wire diameter from 0,15 mm up to 7 mm and steel strip with thickness of 0.2/2.5 mm. Modern computerized systems, assure the control of qualitative parameters and they permit the selection of the product into several tolerances.
Thanks to technologically advanced machineries and measure instruments, we produce every kind of spring ,simply shaped up to very sophistic forms.
In fact, the cream of our production are complicated wire shaped parts!
AREAS OF APPLICATION
Mollificio MGD primarily provides companies in the automotive, electrical, electronic, electromechanical industry; electrical appliances, lighting systems, babyhood, baby buggy , fashion and apparel accessories, boilers industries, industrial valves, toys.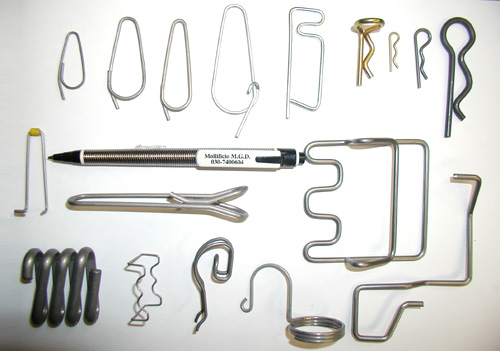 The culture of quality has always been regarded as a primary objective for Mollificio MGD.
Careful selection of suppliers, continuing education of staff, continuous update of the machines fleet and the introduction of modern control systems are some of the requirements to meet the concept of quality.
Mollificio MGD Ltd., in 1997, has obtained recognition of its commitment to obtain certification to EN ISO 9002 renovated and updated with the new UNI EN ISO 9001-2015.